Another summer brings another beautiful and informative issue of our customer-facing magazine, Experience Progress. This issue focuses on lighting trends to brighten every home.
It's safe to say that we've all spent more time at home in the recent past and connecting with our homes and making them more comfortable are trends that are here to stay in 2021. New lighting makes a home more efficient, comfortable, and stylish. Fresh styles, the latest technology and new materials are watchwords for 2021 lighting designs featured throughout Experience Progress.
Here are some highlights of what you'll find between the covers of the new issue. 
2021 Trend Watch: Kitchen and Bath: These spaces top the list of home design evolution, and we explain why. Bathrooms have become a sanctuary, a much-needed place to unwind from everyday life. New lighting design supports this trend with elements, finishes and styles that turn an ordinary bath into a relaxing retreat. Kitchens are the hub of stay-at-home activity, and whether you're seeking a simple upgrade or a whole-kitchen makeover, here's why lighting must be a part of your design decisions.
Ceiling Fans: A Statement of Style: Ceiling fans do more than cool a room – they combine beautiful design with premium performance. From curved, carved and sleek fan blades in a multitude of finishes to great-looking style that fits seamlessly into today's design trends, we're giving ceiling fans the attention they deserve.
LED Lighting with Style and Flair: Sculptural LED lighting designs are made possible using small, flexible integrated LED sources. These new styles combine minimalist design and abstract light movement to create artistic lighting designs that take center stage in any room's design.
Living Life Outside: Outdoor spaces have become an extension of the home's interior style. We've highlighted the latest outdoor pendants that are ideal to grace any outdoor entertaining area and show how hanging lanterns and wall lanterns have been reinvented into beautiful accent lighting for outdoor spaces.
Focus on Finishes: We've got a round-up of all the best! Muted tones, luxurious metallics, organic finishes add up to 2021 appeal. Black finishes are hot and can be considered the new bronze. Gold finishes shine throughout the collections to offer a luxurious touch and can also serve as stunning contrast with natural materials in room settings.
A Blend of Old & New: Modern Traditional. It may seem like a contradiction, but home design can be both modern and traditional in style. Here's how design influencers Melissa Tyler and Stephen Quick III blend modern & classic, giving their own homes a fresh look.
Read Experience Progress, Volume 8 now on our website. Printed copies will be available on newsstands across the nation bundled with Better Homes & Gardens Lighting magazine, and at local lighting showrooms later this month.
Explore Your Lighting Style with BH&G Lighting Magazine
The beautiful, full-color publication features the latest lighting designs for every room in your home. You will also learn about the new advances in lighting technology and the best tips for getting the right light. Get your copy here
We're on the Cover!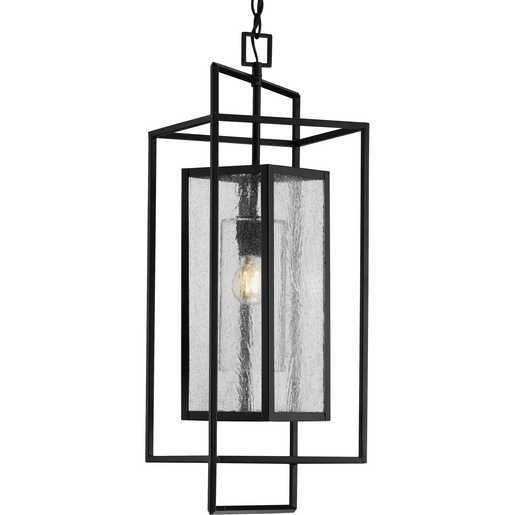 Progress Lighting's Navarre pendant was chosen to be on the front cover of Lighting magazine. Navarre defines favorite outdoor gathering spaces with a breezy angular silhouette and a trendy matte black finish. Navarre epitomizes the trend towards using indoor style, outside.