Selecting the perfect lighting involves many choices – you need to consider style, shape, and size, and finally, the finish of the fixture. Many Progress fixtures come in a range of finishes, running the gamut from light and bright to dark and bold. Here are two of the fabulous finishes that are trending now. 
Matte Black
One of today's most popular finishes is Matte Black, and it makes perfect sense, because, as we've learned from the fashion world, black goes with virtually everything. Black's inherent versatility is why we see it in many interior spaces, including Farmhouse, Transitional, Industrial, Traditional, Modern, and Contemporary settings. Since many appliances, cabinet hardware, plumbing fixtures, and tiles are offered in black, it's easy to choose coordinating lighting whether you want to go all out with a striking black scheme, or simply pick a few black elements to create a statement in the room. 
Matte Black lighting is the perfect finishing touch! Here are a few of our favorite new lighting fixtures: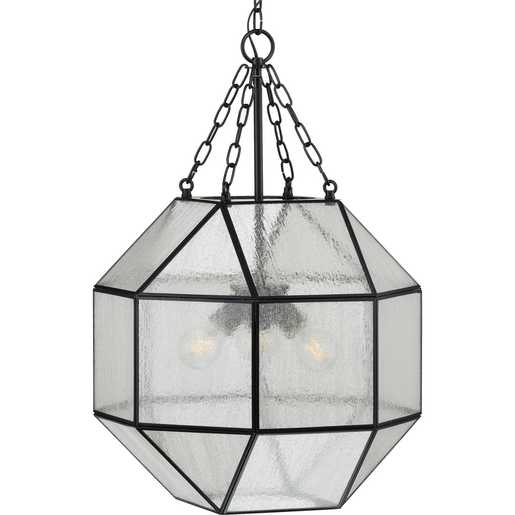 Enjoy the generous antique glow of this charming pendant. A geometric frame coated in a classic black finish creates a lovely pendant design. Clear seeded glass panes foster a soft vintage aesthetic and a generous glow.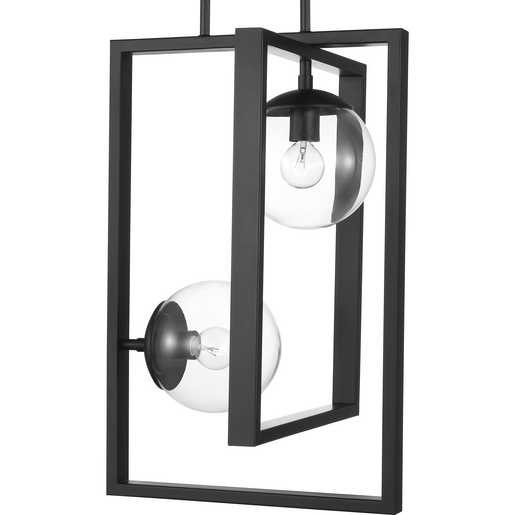 Extraordinary on the first impression, but always at peace with whatever setting it calls home, the Atwell collection features one-of-a-kind architectural designs that are both remarkable and enduring.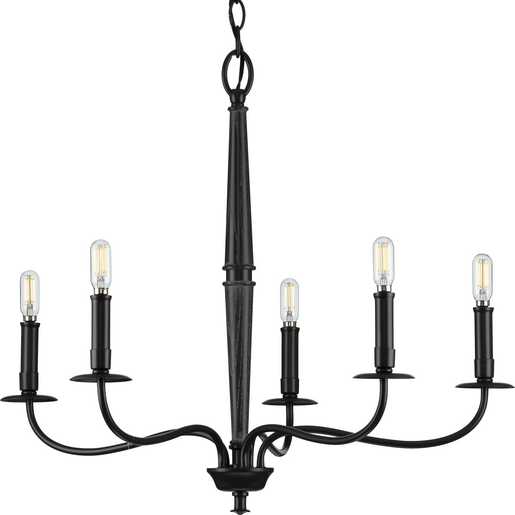 The versatile Durrell collection features crisp, clear glass resting on top of vintage-style light bases detailed with smooth, curved elements, offering generous illumination for various settings. 
Soft Gold
While chrome and bright metals are perennially popular finish colors, they've had to make way for a new, soft gold tone. This warm metallic color takes several forms in the Progress finish line-up: Satin Brass, Brushed Bronze, and Vintage Gold. These finishes are a vibrant, mellow matte color that works well with various décor schemes and coordinate beautifully with cabinet hardware and plumbing fixtures for attention-getting sophistication. And, like Matte Black, they are versatile across a range of style trends. You can use soft gold to add a calming note to clean Modern and Contemporary interiors or to complement Bohemian's eclectic, playful style; the tones work perfectly in just about any setting. 
Try these fixtures to add some soft pizazz to your space.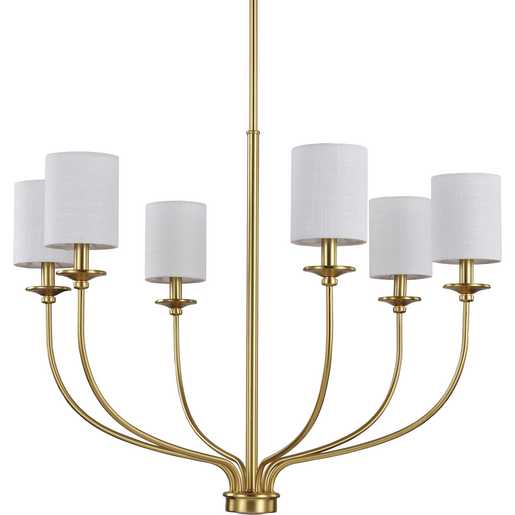 Inspired at its roots by an understated beauty and a breathtaking formal elegance, the Bonita collection will make a stunning addition to any luxurious living space. Narrow drum shades enhance a frame that's accented by elegantly curved arms.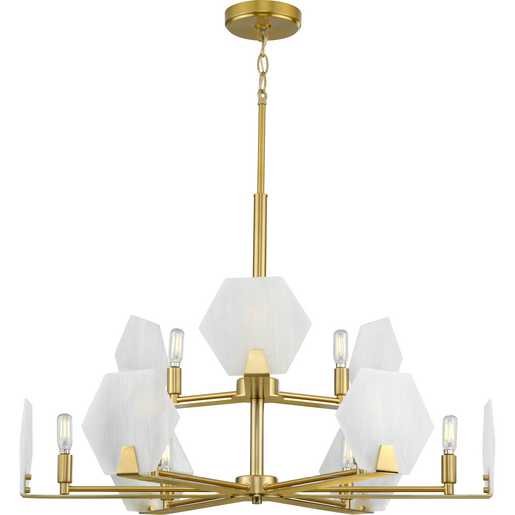 Execute bold visions and design statements with the Rae Collection. Rae's blend of geometric shapes and a sculpted hand artisan frame allows these light fixtures to double as a stunning work of art.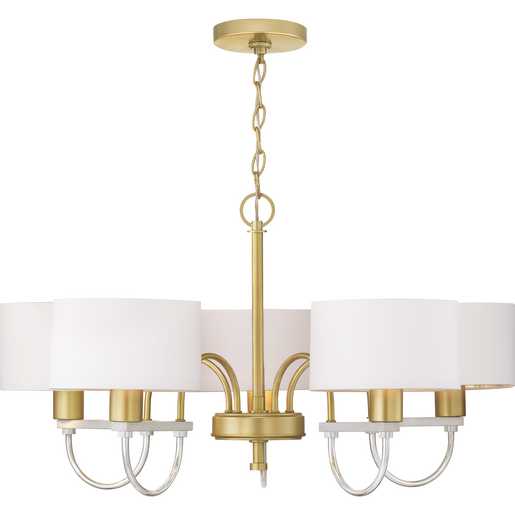 The use of mixed media highlights a variety of elegant details featured in the Rigsby Collection. A hint of faux marble appears in the horizontal crossbars, while Vintage Gold and Chrome accents create a dual-toned finish. 
We make it easy to search by finish color on our website. Choose a lighting category here then filter by Finish Name on the left-hand side of the page.