Black. It's timeless, it's classic, it goes with everything. And it has emerged as one of the hottest finishes for lighting, cabinet hardware, plumbing fixtures, and décor pieces. 
There are many ways to incorporate black into home décor:  
Taking its cue from fashion, a completely black piece epitomizes classic style.
White and black offer a sleek and modern contrast.
Pair black with gold for a luxe style that is sophisticated and elegant.
Black mixed with organic materials and earth tones gives a raw, natural look.
Black accented by clear glass is sleek and modern.
Black-finished lighting is a trend with staying power. Here's our roundup of some of our favorite lighting fixtures and how they align with today's lifestyle design trends.
Kellwyn: Transitional 
Transitional style balances the best of modern and traditional. Kellwyn's classic frame with crisp, clean lines is coated in a beautiful matte black finish. Light sources glow from inside cylindrical glass shades, adding a touch of luxury to the design.
Quadrant: Modern
Modern interiors showcase sleek design using neutrals and a minimalist approach. Black makes a striking counterpoint to a neutral interior. Quadrant features a modern geometric design giving the open, layered black frame an impression of substance in space.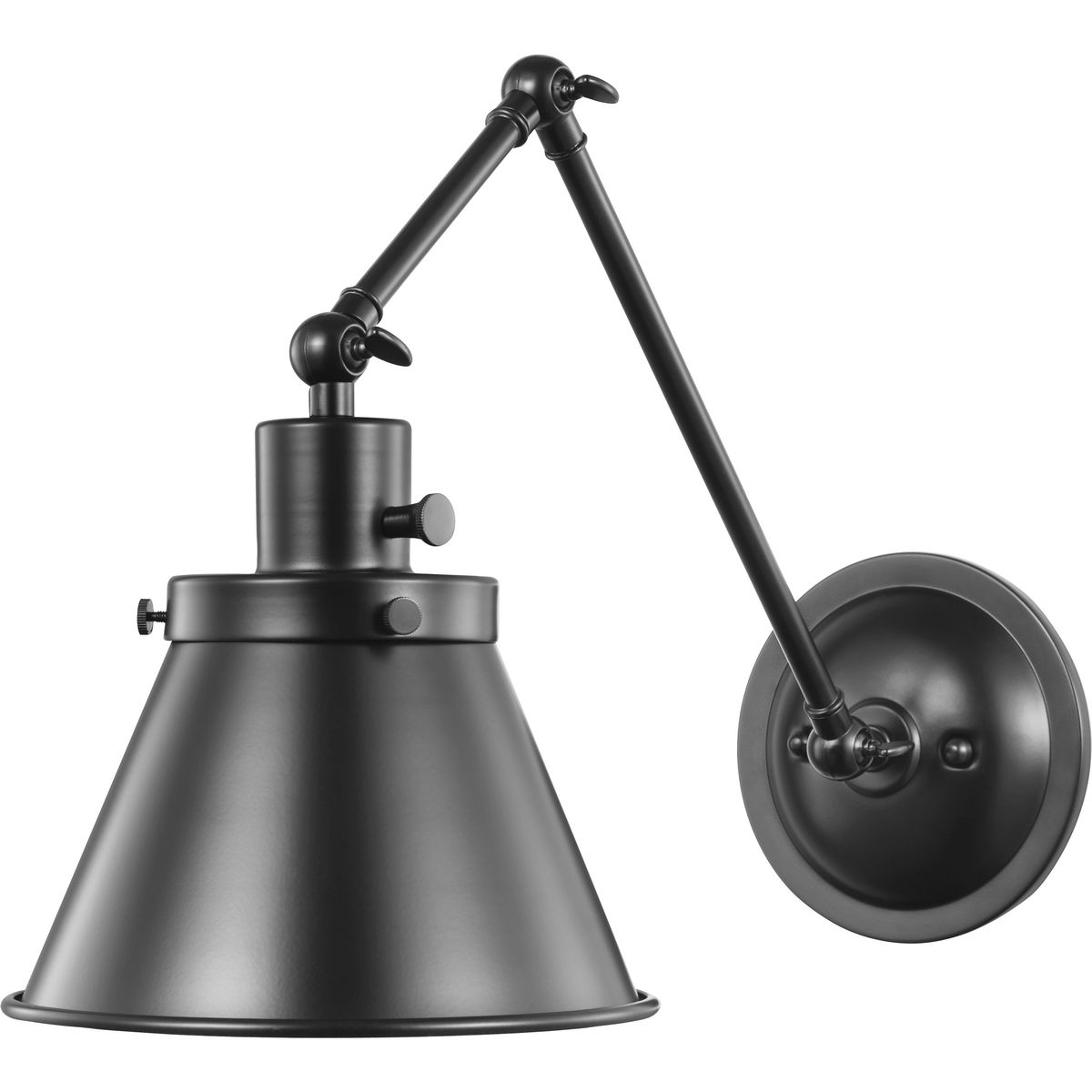 Hinton: Vintage Electric
Vintage Electric style combines industrial elements with antique materials and sleek metal. The Hinton collection features signature metal shades finished in sleek matte black, fostering the design's industrial aesthetic.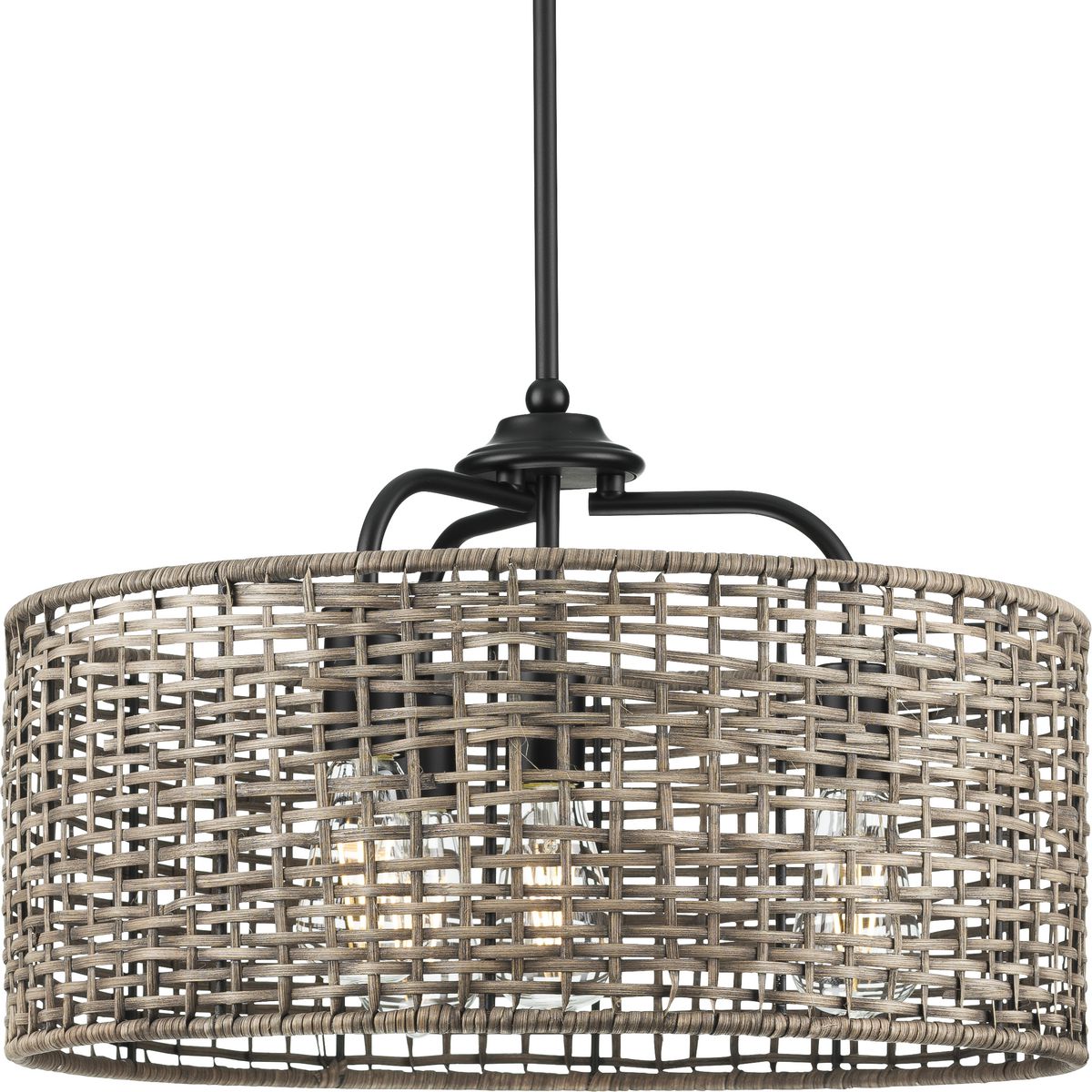 Lavelle: Global
Global style creates a comfortable atmosphere with an eclectic flair using soft curves, lush materials and organic textures. Artistry and texture combine in the Lavelle Collection, whose softly curved matte black frame complements the airy open weave of the earthy, mocha-colored rattan shade.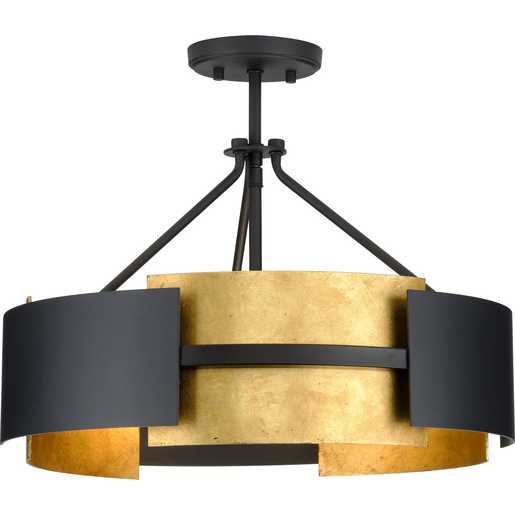 Lowery: Luxe
Black and gold offer an elegant opposition in Luxe design, making the Lowery  ideal for lovers of this opulent style. Layered rectangular shields coated in a textured black iron finish are artistically combined with distressed gold leaf panels against a black frame. Light glows from within, casing a shimmering reflective glow. 
Alleron: Urban Industrial
Urban Industrial style preserves historic elements and architectural details, bringing nostalgic character to a home. The Alleron Collection is reminiscent of aviation days gone by. Its sleek metal ceiling canopy is coated in a flat black finish and complemented by hand-finished antique black blades modeled after vintage airplane propeller blades.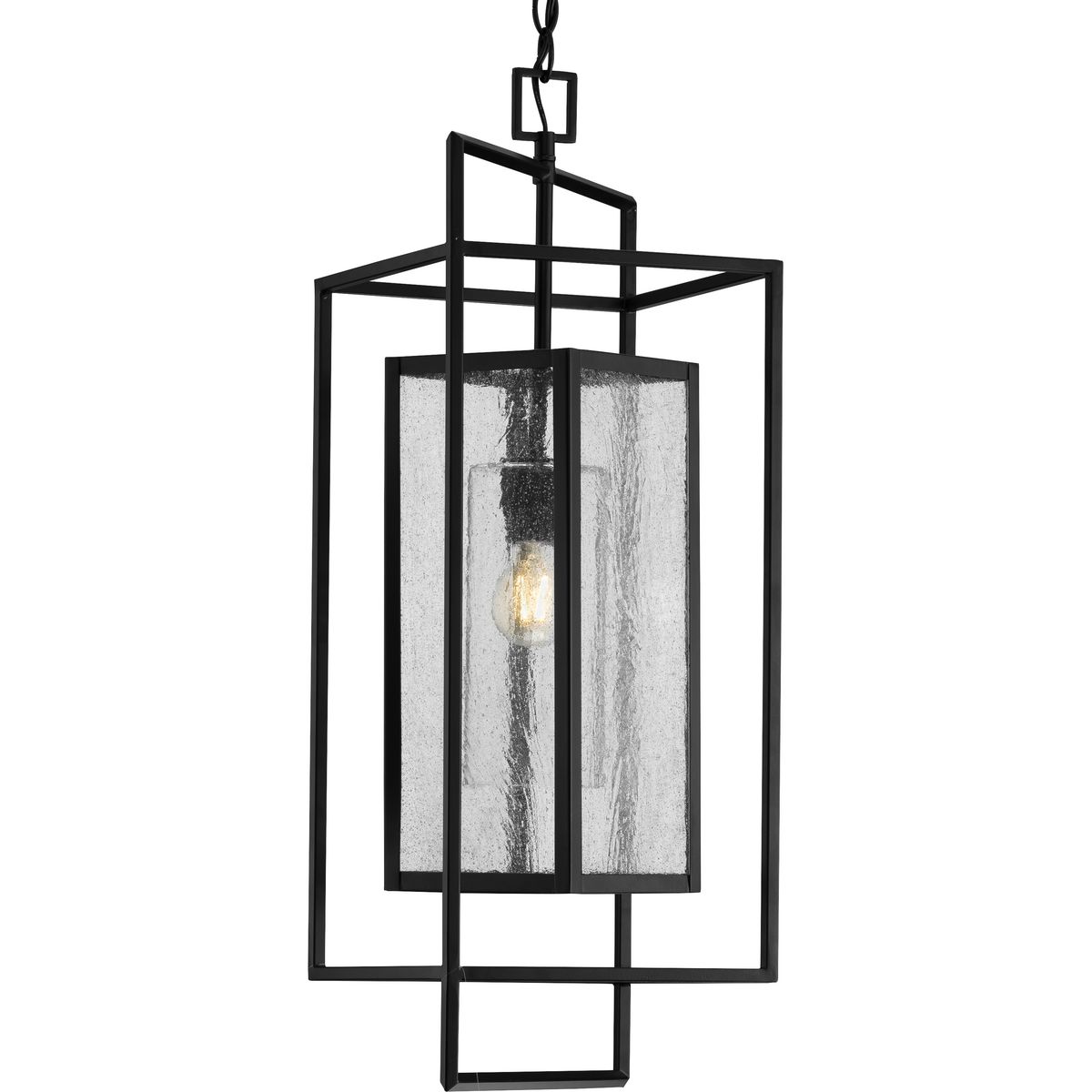 Navarre: Coastal
A relaxed and open environment defines the Coastal look. Dark elements and weathered wood touches balance a soft color palette. Navarre's rectangular cubes are finished in a classic matte black and accented by shimmering seeded glass, offering a seaside feel.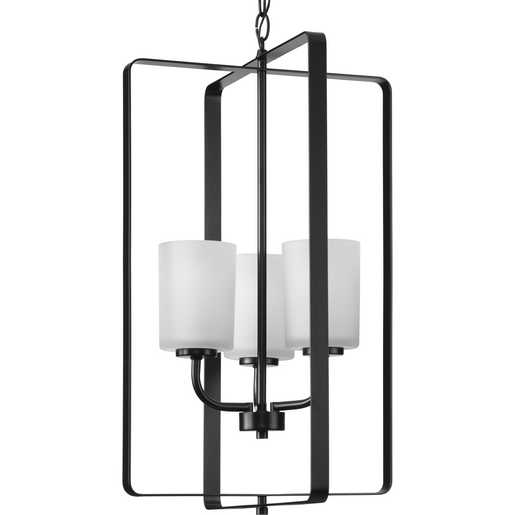 League: Modern Farmhouse
The Farmhouse style represents the simplicity and common-sense functionality of country living. Make it modern by introducing clean black elements that create contrast against vintage décor. League has gracefully extended arms and a sleek frame coated in a beautiful matte black finish.  
Bastille: Rustic
Black and white adds drama and gives a modern edge to a rustic setting. Bastille incorporates contrasting black and white elements, with a charming black country basket shade attached to a crisp white top creating an unexpectedly sophisticated look.
What's your style? Find out here.