Lovely breezes, plentiful sunshine, and soft, warm air are among the benefits of living near the ocean or in a lakeside home. Unfortunately, these advantages can quickly turn into negatives where outdoor lighting is concerned. Selecting exterior lighting that stands up to harsh weather conditions is a must if your home is near salt air, bright sunshine, or in areas that frequently experience high humidity or damp weather.
Enter DURASHIELD, Progress Lighting's new durable material for outdoor lighting that is specially formulated to withstand the elements. Built to last, DURASHIELD is a corrosion-proof composite material with UV protection, creating a high-performance finish. DURASHIELD offers a 5-year warranty, meaning that fixtures constructed with DURASHIELD are protected from rust, corrosion and fading that can occur with adverse environmental conditions.
Our 2020 lighting launch offers the following trend-setting outdoor collections constructed with DURASHIELD that are designed to add to your home's curb appeal for years to come.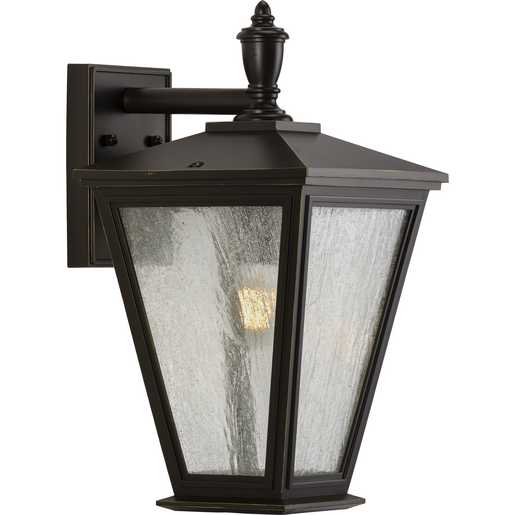 Cardiff: Beckon family and friends home with the coastal glow of these post and wall lanterns. Clear seeded glass panes house candle slips in a timeless antique bronze frame that is corrosion-resistant for excellent longevity.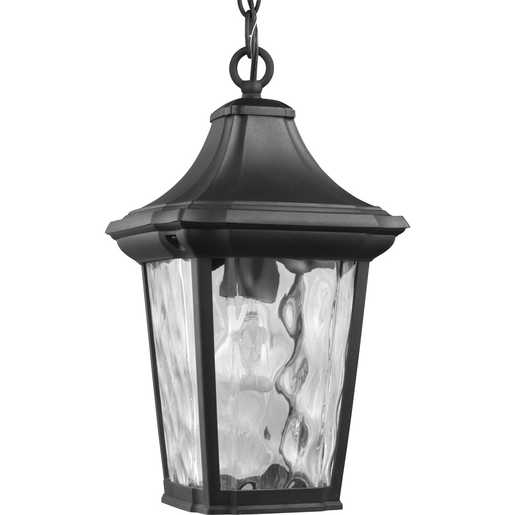 Marquette: This lantern collection is a go-to choice when incorporating classic silhouettes with a farmhouse flair into your home décor vision. The traditional frame is constructed with non-metallic, corrosion-resistant composite polymer in a classic black finish. A beautiful water glass shade adds charming character to the timeless design.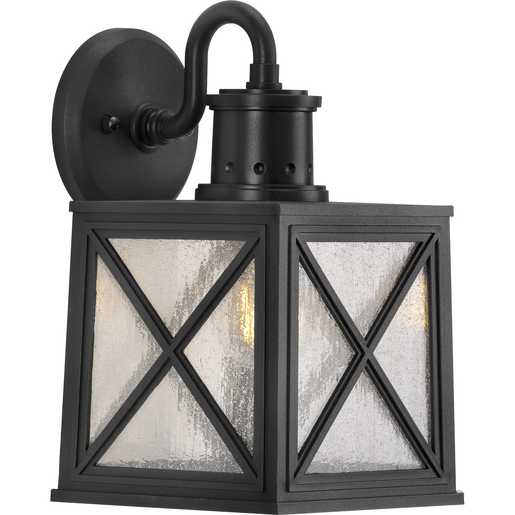 Seagrove: This coastal-inspired wall lantern has an x-brace design adorning each side of the frame, adding an extra pinch of rustic character. Clear seeded glass panes rest in a non-metallic, corrosion-resistant composite polymer with a rich black finish.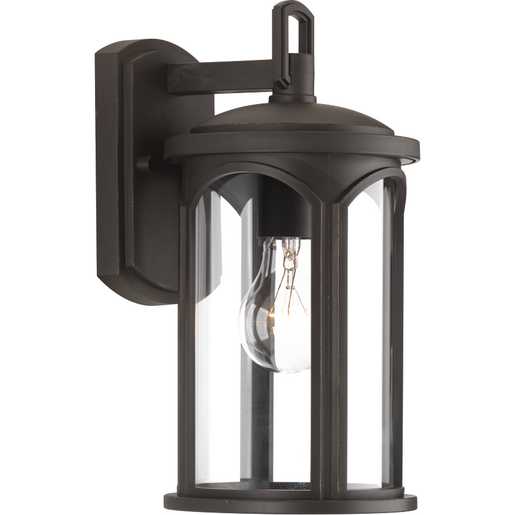 Gables: The soft styling of the Gables collection is perfect for Transitional settings with a rounded, corrosion-resistant frame that is enhanced by a quietly curving top. Arch detailing around a clear glass shade encloses a single light source.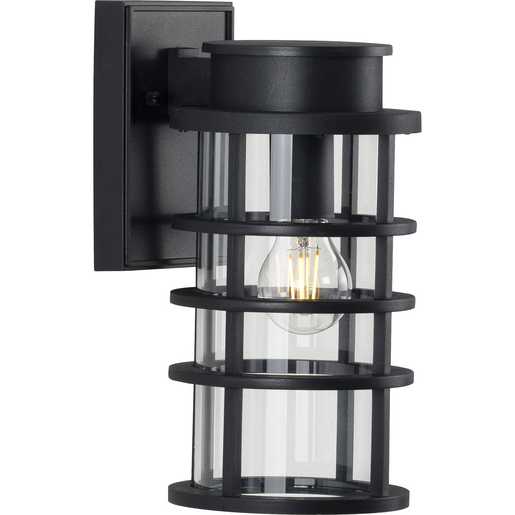 Port Royal: These lanterns distill both industrial and artisan influences with its signature ribbed black frame constructed from durable corrosion-resistant, composite polymer. An elongated clear glass shade adds to the light fixture's modern flair.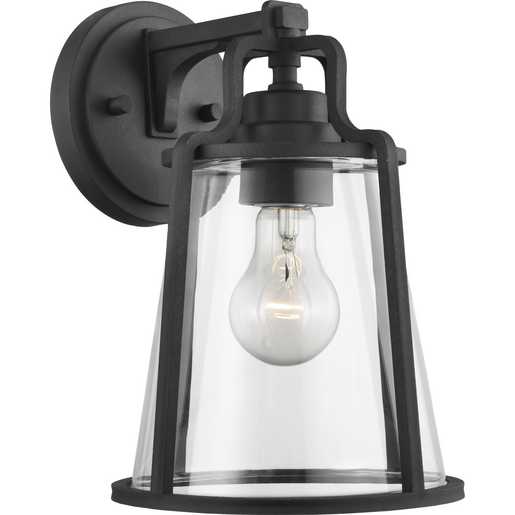 Benton Harbor: Expertly crafted with a casual, coastal style, this collection features a glass shade cradled inside an open-cage black frame that's corrosion-resistant and ideal for a seaside-living vibe
Progress offers an extensive collection of outdoor lighting fixtures to fit a variety of popular design trends.