Ceiling fans have jumped on the smart home bandwagon. Fashion-forward styling, increased energy efficiency, and ease of control are among the features making ceiling fans an integral part of the smart home revolution.
Gone are the days of ceiling fans being an afterthought in a room's design: a necessity rather than a style statement.  Today's fans offer sophisticated styling that fits into popular décor trends like Farmhouse, Modern and Industrial, among others.  New fan shapes, housing styles, blade features and gorgeous finishes bring fresh possibilities to help you meet the room's design needs.
Fans can help cool a room's occupants in warm weather and help warm air circulation in cool weather. By doing so, they help lower energy costs related to heating and air conditioning. Smart fans have built-in technology that increases the ease of this function with remote control technology tied to WiFi and Bluetooth control capability. Unlike ceiling fans of old that were controlled via a pull string or wall switch, the user doesn't even have to be in the room to control smart fans. Your fans can be controlled from wherever you are, as long as you have a connection.  
Hands-Free Control
Smart fans offer the latest and greatest in hands-free control. They can be controlled by voice assistants like Google Home or Amazon Alexa, while others connect with apps to work with smartphones, tablets and hand-held remotes.
Progress Lighting has partnered with Smart by Bond to offer Wi-Fi-enabled technology that is compatible with any Progress AC motored fan, allowing for easy control of the on/off function, fan speed, dimming control, and remote scheduling with three different timer settings. The AirPro Collection Universal WiFi Remote Control works on a variety of ceiling fans offered by Progress Lighting. The remote provides a simple solution to control the fan's speed and light. Easy to install and even easier to use, the remote also offers dimming capabilities to customize the lighting in any living space.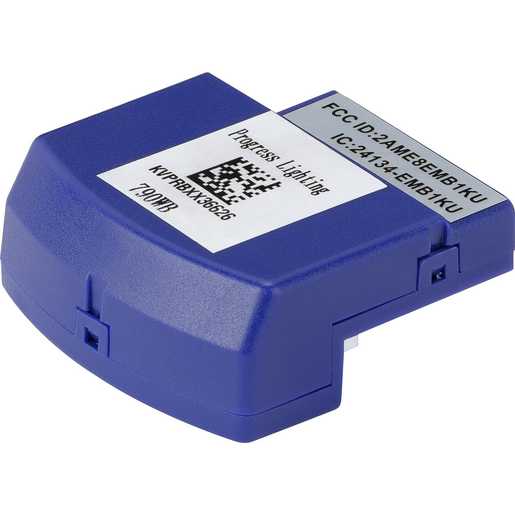 Our new AirPro Smart Fan WiFi Module lets you control your DC motor compatible ceiling fan with your smartphone and other smart devices such as Amazon Alexa and Google Home. The high-grade, high-quality module creates hands-free living and allows you to control your home when you're away enjoying your life. Our app is supported by our trusted partner Smart by Bond, an industry-leading team dedicated to making the smart home more meaningful and enduring. This module must pair with a DC motor compatible PCBA like the Ryne 52in. Ceiling Fan.
Once installed, these fans can be controlled by a voice assistant, tablet or smart phone. The new Vernal is a great example of this trend and is the first Progress WiFi enabled fan to market. It was designed to refresh a room's décor with elegant curves and an expansive 60-inch, five-blade span for the ultimate in design-savvy comfort.
Hands-Free Living
With simple commands via an app on your device, you can turn your fans on and off even when you're not at home, making it convenient if you leave the house and can't remember whether you turned off the fan. Or, turn it on before you even arrive home.
Ceiling fans can be set to automated schedules so that they turn on when you need it most, such as in the evening to cool you off at the end of a long day. Not at home? Deflect burglary attempts by turning on the fans and lights remotely so that the house seems occupied. 
Learn all about Progress ceiling fans here