From artfully designed lighting that combines the latest in integrated LED and on-trend design themes to the newest smart fan technology, the 2021 collection offers lighting solutions for every person's tastes and needs.  
And we've got a sneak peek, just for you! Here are some of the highlights of the 2021 new product launch, featuring the best in decorative lighting and ceiling fans.
Decorative Fixtures
Trends come and go, but one with staying power is incorporating natural elements and finishes alongside woven and wood accents to provide organic and rustic touches. Many of these demonstrate the modern influence of vintage farmhouse, with a bit of urban sophistication that brings the perfect touch of intended character to farmhouse and rustic interiors.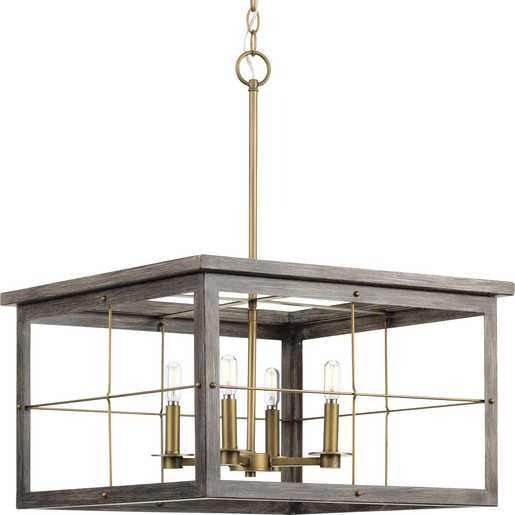 Hedgerow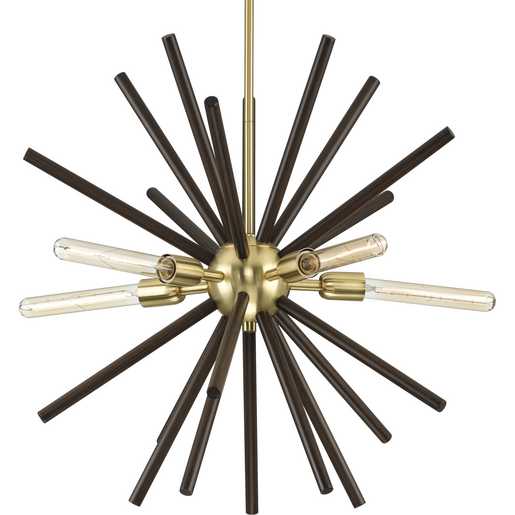 Thorpe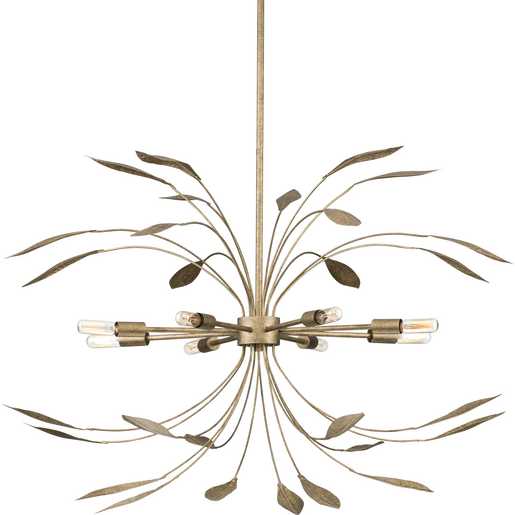 Mariposa
Hedgerow has an artistic faux wood finish frame with a hand-hewn softness. Thorpe has a starburst form reinvented by a rustic twist on the space-age style. Mariposa's slender branches bloom outward from the central stem for an organic yet minimalistic feel.   
Decorative LED
LED technology offers an infinite number of fixture design possibilities due to their small size and the ease in which they can be incorporated into various form factors. This year we've launched a series of LED fixtures with bold architectural forms that capture the imagination and inspire endless design opportunities.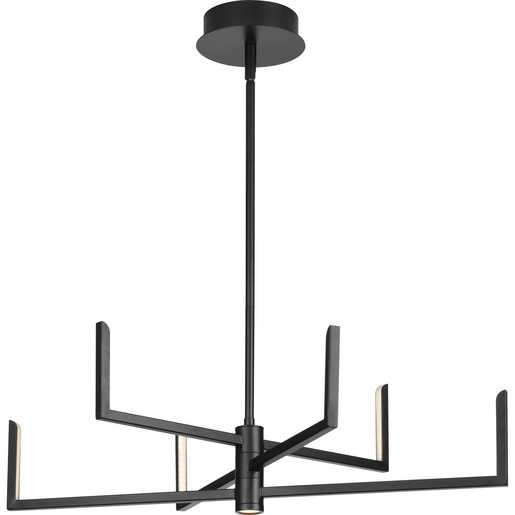 Pivot LED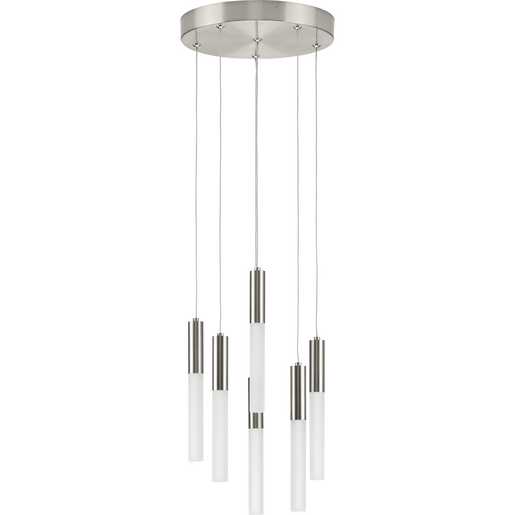 Kylo LED
Pivot LED features angled arms that rotate around a central axis and lit by lustrous LED lightbars within the arms. Kylo LED offers continuous light that cascades down in both pendant and chandelier fixtures.
Ceiling Fans
Willacy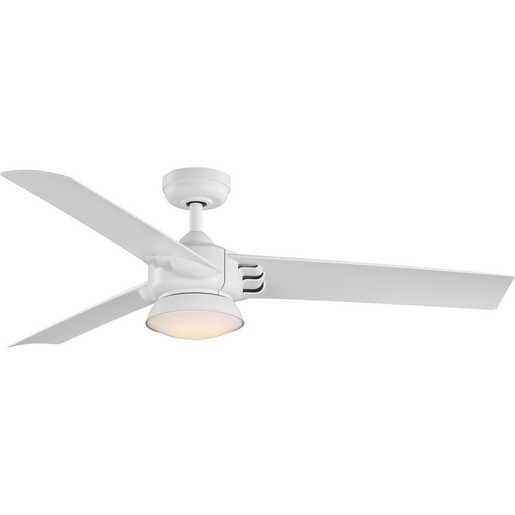 Edwidge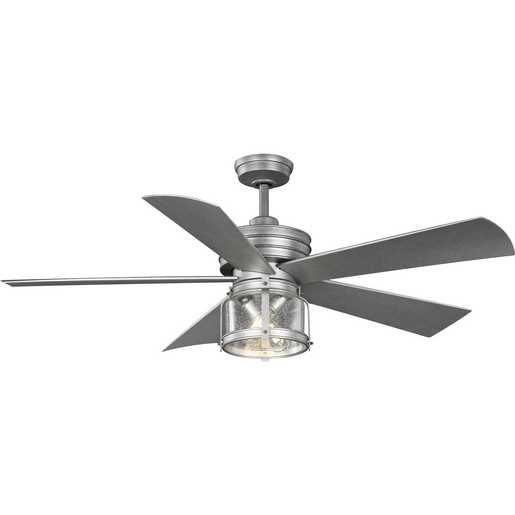 Midvale
The era of 21st-century controllability of fans is here with the introduction of SMART Wi-Fi. Once installed, these fans can be controlled by a voice assistant, tablet or smart phone. Willacy offers swirling modern style combined with WiFi technology.
Modern design comes to the forefront in the ceiling fan category, with fans that emphasize sleek looks appropriate for a variety of settings. Edwidge cleverly houses the motor within the trio of fan blades providing a sleek, modern look. Farmhouse influences continue in the fan category as epitomized by Midvale's nostalgic appeal, with vintage-style LED bulbs, a clear seeded glass shade and a rustic cage frame that completes the charming look. 
Bath & Vanity
Pearl LED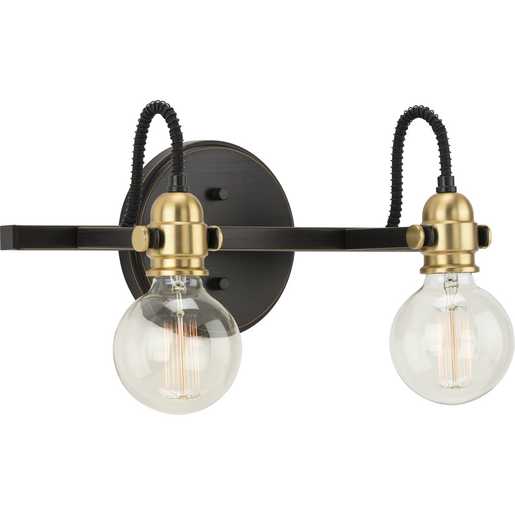 Axle
Luxury is trending in the bath, as seen by gold hardware, more emphasis on glass and glamorous touches of black. Pearl LED is a luxurious blend of classic forms in a streamlined design. On the opposite spectrum, vintage and industrial bathroom fixtures offer a charming, historical appeal. Axle has a whimsical style that mixes old and new to charming effect.
Perimeter
Close-to-Ceiling
With more people working and learning at home, overhead light sources are necessary to supplement natural light in a room.  We've got many new styles that go beyond basic and offer the latest in fashion-forward lighting to illuminate any space.
Inspired by modern architecture, Perimeter has a rectangular frame that celebrates geometric interplay with clean, straight lines.
]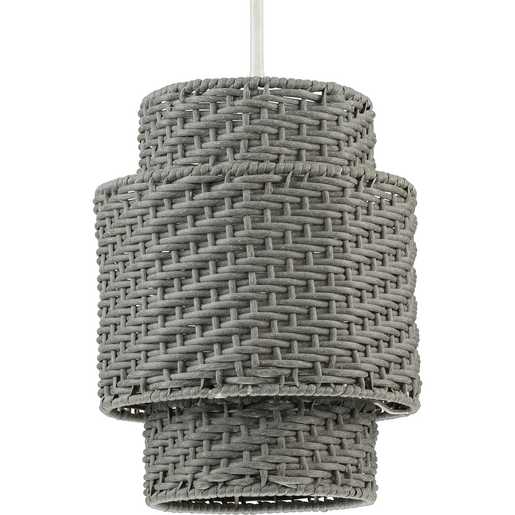 Manteo
Outdoor
Outdoor living is more than a trend: it's become a new way of life as many people have begun spending much more time outside. Lighting goes beyond the ordinary with new exterior fixtures that bring indoor style to outdoor living spaces.  
Manteo features a dense woven design that infuses outdoor spaces with rugged style, adding a unique warm touch and an inviting appeal to outdoor living areas.  
Coming Soon! Check out our website for our new product introductions in January 2021.