Ah, the kitchen. It's one of the most used rooms in a home, doing double duty as a place to cook and a gathering place for friends and family. Often the kitchen's design details set the stage for the look of the rest of the home, so go beyond the basics and instill style with lighting that is the focal point of the kitchen. Here's our guide to some top kitchen ideas for 2021.
Classic, Cozy and Refined
A classic white color palette is grounded by warm touches of wood and black, bringing in a softer, earthy edge. The Briarwood linear pendant has a farmhouse-style cross-brace pattern accented with faux-painted wood, highlighting its airy, open-frame design. The distressed wood dining table adds a refined touch of country character and is a comfortable spot to share a meal or enjoy a long conversation.
Image: KHOV Homes
Coastal Chic
If Coastal is your vibe, start with the stylish  Surfrider pendants from the Point Dume™ Collection by Jeffrey Alan Marks to bring the feel of the ocean to your home. Surfrider sets the tone with a galvanized finish on a tiered frame reminiscent of waves flowing to shore. Focus on an all-white color palette for your coastal-inspired kitchen while incorporating a touch of gray to soften the look. When it comes to selecting materials for flooring, décor and furniture, seek out dark or weathered wood pieces to emulate a seaside environment nestled nicely by the shore.
Snack in Style
The breakfast nook provides an intimate space to enjoy a cup of coffee and read the paper or serve a snack in cozy comfort. This small area offers the perfect opportunity to show off your home's personality and style. Make the nook a showstopper with pops of bright blue and a contemporary clear glass tabletop. The Kylo chandelier adds drama with sleek metal bars capped with solid tubes of integrated LED light that hang in a stunning asymmetrical form.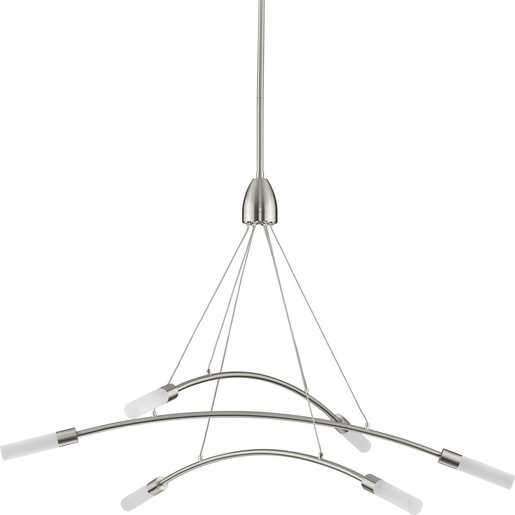 Modern Minimalism
Modern interiors showcase sleek design using neutrals, a minimalist approach, and the inclusion of glass décor and technology. Embrace a simple, statement-making lighting design with the Atwell pendant. Atwell's light glows from within a clear glass globe shade topped by a beautiful, brushed nickel finish that fosters a soft and enduring design and accentuates the pendant light's modern aesthetic.⁠ Stick to a color palette of neutral shades and minimalistic design elements throughout the room to create this look.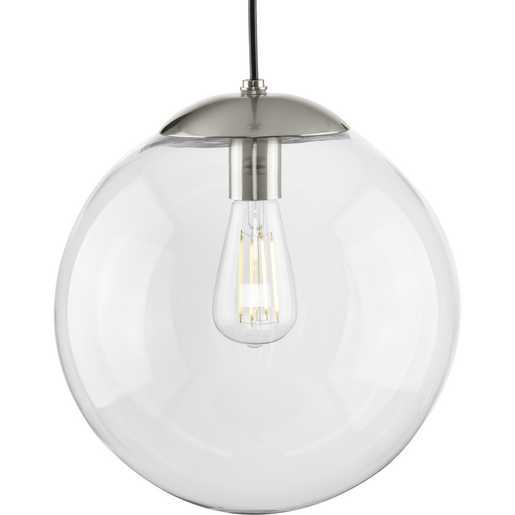 Read more about top trends for inside and outside the home.
Ready to shop? Check out the latest lighting fixtures here.